Strategies for 2025 Vision
Strategy 1: Pursue World No.1 in Core Business
Pursue and achieve global share No.1 in existing core businesses with strategies below.
Strategy 2: Revolutionary Industrial Automation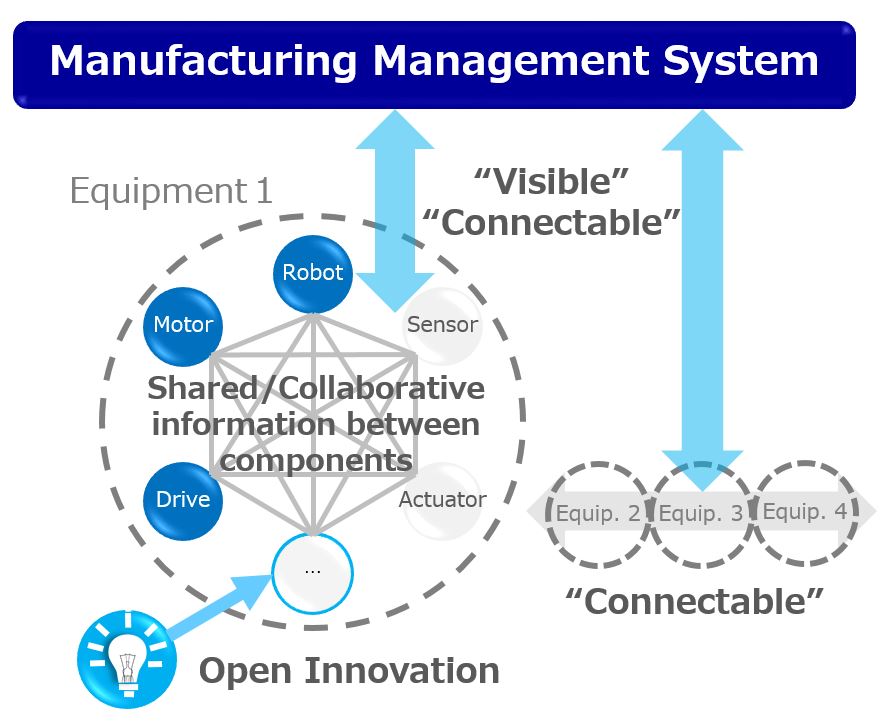 Automation of challenging operations
Progress of automation is slow in many manufacturing processes including assembly of electronic device and food production. Innovative solution will be provided with world's leading edge technology and development.
Make things happen with "Visible" and "Connectable" devices
Development of "Visible", "Connectable" interactive equipment will be promoted through fusion of automation component and ICT technology.
Expansion of Open Innovation
Combination of Yaskawa's technology and surrounding technology through open innovation is necessary, to enable the development of high spec but user-friendly device/module, and to develop new business markets.
Strategy 3: Energy "Creation"/"Storage"/"Application"
Strategy 4: Challenge in Medical/Welfare Market
Robot technology from past experience in field of industrial automation and alliances including industry-academia-government collaboration, will be applied to create a visionary market for medical/welfare devices. We define a device that can enhance quality of life through combining Yaskawa's Mechatronics technology and human capabilities as "Humatronics Device".