Robot Village
As part of our commemoration of 100th anniversary of Yaskawa Electric's foundation, the Kitakyushu headquarters was renovated and opened as "Robot Village" on June 1st, 2015.
The Robot Village is divided into 5 zones, the greenbelt, YASKAWA Innovation Center, YASKAWA History Museum, robot factories, the head office building, and the cafeteria. Please come and enjoy learning about the wonders of modern manufacturing.
Robot village is built environmentally-friendly and has reduced its CO2 emission by half the conventional facility.
Introduction of "Robot Village"
"Robot Village"

YASKAWA Innovation Center *Reservation is required for visit
YASKAWA Innovation Center is established as a facility to convey the fun and wonders of manufacturing as well as the robotics technology to stakeholders including customers, students, educational institutions and local residents.
1F

The lounge floor where you will feel the state-of-the-art technology and vision for the future.

2F

The entertainment floor where you will get a firsthand experience to think about the coexistence of people and robots.

3F

The community lab to support the development of the next generation realized by business-academia collaboration.
YASKAWA History Museum *Reservation is required for visit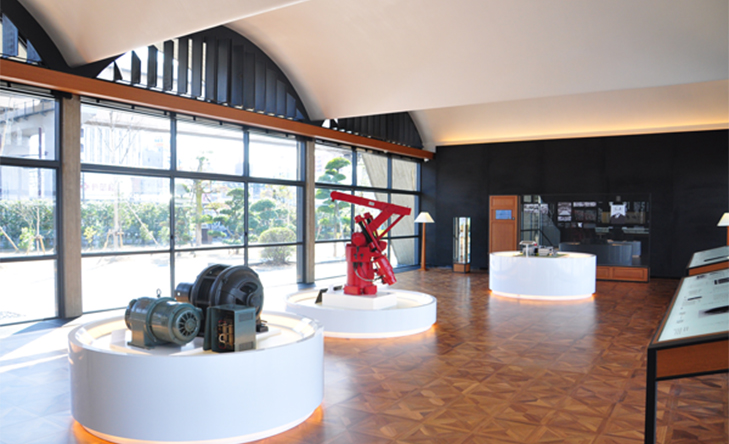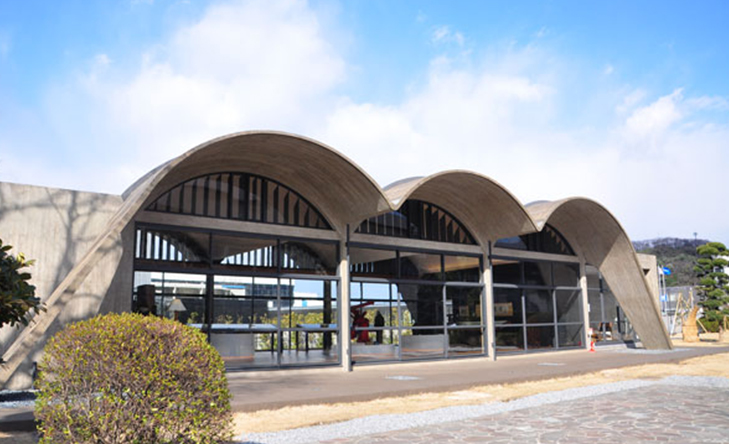 YASKAWA History Museum exhibits the first motor ordered in 1917, which shows the grass roots of Yaskawa's manufacturing, as well as Japan's first all-electric industrial robot "MOTOMAN-L10" ordered in 1977. The museum also introduces the trajectory of the Yasukawa family including the founder who supported the company in the early stage.
Robot factories *Reservation is required for visit
We manufacture small-size robots and robots used in clean environments. The medium- and large-size robots are manufactured in the Robot Plant No.3 in Nakama.
Head office building
The entire floor of the head office building has become an atrium giving those inside a sense of space and cleanliness. Also by using natural sunlight, the building works as a smart office.
At the reception lobby, visitors will be greeted by the PixCell-Double Muse statue, a work in the motif of a godess that rules over intellectural action and symbolizes the source of creation.
Greenbelt
At the greenbelt, you can enjoy seasonally blooming trees and flowers. There are over 100 kinds of plants, and it is open for public in the daytime on weekdays. (Opening hours: 9:00-16:30)
Cafeteria
The cafeteria that opened in May 2014 has a dining hall and a clinic, and works as a welfare facility for the employees.