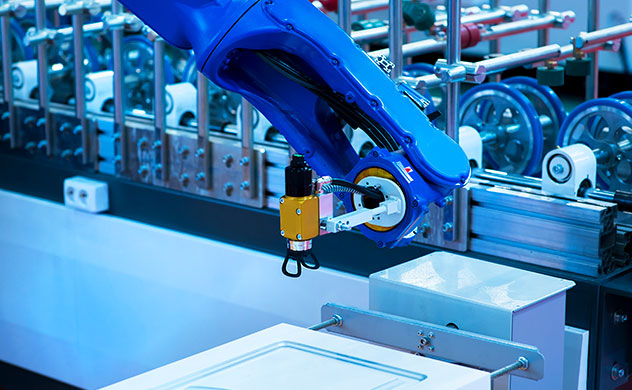 When customers operate their factories, their concern is that the sudden shutdown of devices will prevent production. In response, it is anticipated that the equipment will malfunction due to wear and tear, and planned maintenance will be carried out to achieve zero downtime.
For example, in the case of industrial robots, a reducer that amplifies the movement of each joint of the robot is built in, but due to the gear mechanism, it wears out and needs to be replaced depending on the condition of use. The wear condition of these gears can be predicted from the operation data, and the time of failure for each reducer can be estimated, so that prior replacement can be carried out and the production plan will not be affected.
In addition, the AC Drives collect various data such as frequency, rotation speed, power consumption, torque value, temperature, and voltage when the motors are driven, and can perform maintenance in advance by sensing malfunctions of equipment such as belt breakage, bearing deterioration in the case of conveyors, air scum (air contamination) in the case of pumps, liquid pack and refrigerant leakage in the case of compressors.
On the other hand, servo motors monitor sensing data, such as vibration, disturbance, positioning, communication quality, and temperature, to detect real-time data related to signs of failure, such as equipment aging or changes in the operating environment.