A motor is a generic term for a motor that converts electrical energy (electricity) into mechanical energy (motion), and a servo motor refers to a motor with excellent controllability. "Excellent controllability" refers specifically to the ability to faithfully follow commands from the host controller. This is achieved by characteristics such as high starting torque, high responsiveness, and high speed stability.
Servo motors can be classified according to the driving method and direction of motion as shown in the table below.

Servo motors come in various sizes, and the required force (torque) is determined by how fast you move a heavy object, and you need to choose a motor that can produce that torque. Yaskawa offers motors with optimal shapes and capacities to meet customer needs.
Rotary servo motor
The basis of rotary servo motor is a rotary motor, which converts electrical energy into rotational motion, as its name stands for. The configuration of a rotary motor is divided into a rotor section, which rotates greatly, and a stator section, which supports the rotating section. It is common to use a mechanism such as a coupling, ball screw, cam, or pulley with a control object that is under a load to be moved. Yaskawa offers a wide range of products, from 3.3 W ultra-compact models with low inertia and small capacity that can be held in the palm of the hand to 55 kW models with medium inertia and large torque.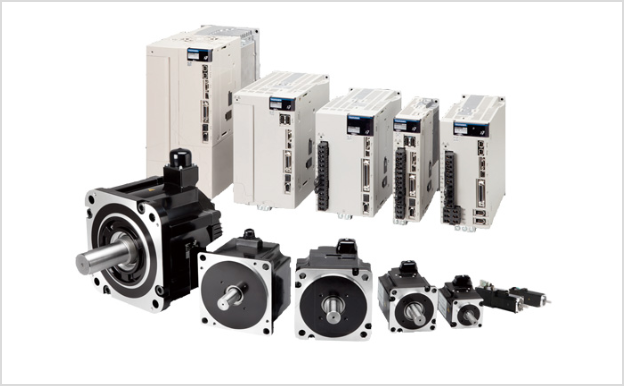 How the Rotary AC servo motor Works
Servo motors are said to be indispensable for factory automation because of their high accuracy of motion control. The structure of the AC servo motor has a three-phase winding on the stator, a permanent magnet on the rotor, and a detector to read the angle of the rotor on the opposite side of the shaft load. This detector plays an important role in AC servo motor. In order to drive the synchronous motor AC servo motor normally, it is necessary to know exactly the magnetic poles made by the permanent magnets in the rotor. The detector reads the magnetic pole information and passes it to the control side of the amplifier. In this way, an accurate current can be applied to the three-phase winding and torque can be generated according to the command.
Direct drive motor
Direct drive motors are one of the rotary motors, but in order to drive the control target directly, the maximum rotational speed is lower than that of rotary motors (several 100 rpm), but on the other hand, they can output high torque even at low speeds. As a result, there is no backlash or loss of mechanical parts, enabling high-precision control.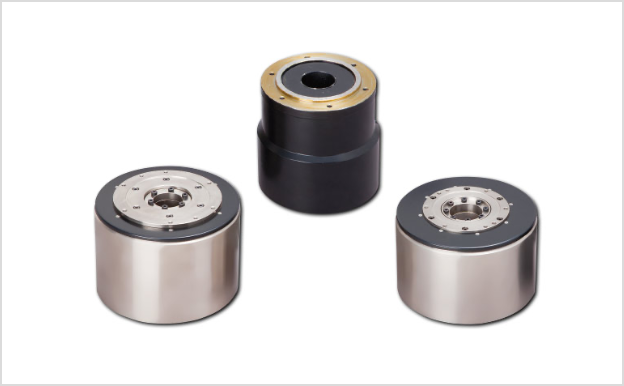 Linear motor/Linear slider
A linear motor also drives the controlled object directly, but it moves in a straight line rather than in a rotary motion (similar to a linear motor vehicle). Linear motors are also divided into moving parts and stationary parts. The moving parts are called movers, and the stationary parts are called stators. The linear motor combined with a linear scale (detector) and a guide supporting the drive is called a linear slider.