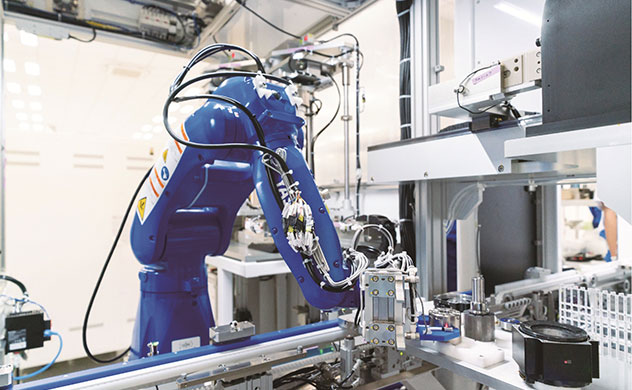 Yaskawa Group's Iruma Solution Factory, which began operations in 2018, manufactures the Σ -7 series servo motors and servo packs, as well as our company's i3-Mechatronics as a "testing and proven factory" that achieves single-line production and High Variety and Variable quantity production from a minimum of single unit for a total of one thousand varied items.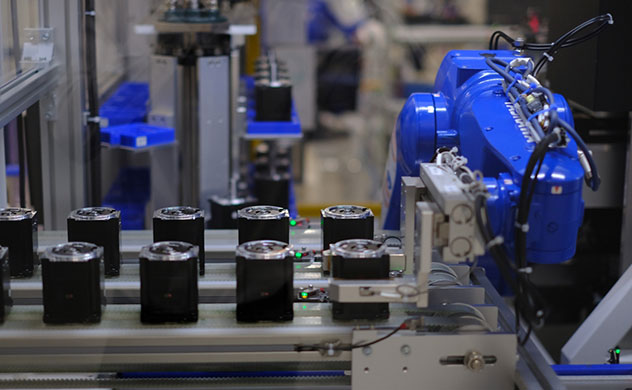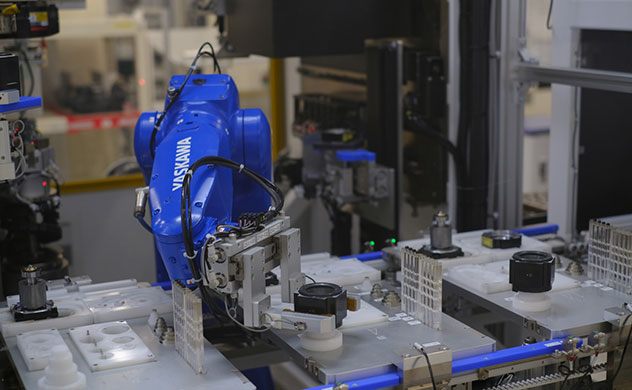 At the factory, we operate own servo motors and industrial robots, as well as AGVs (automated guided vehicles), etc., and manage production plans and results, collecting, accumulating, and analyzing data on the operating status of production facilities by "visualizing" the operating status of these equipment and devices through Yaskawa Cockpit. This integrated data is centrally monitored in the control center.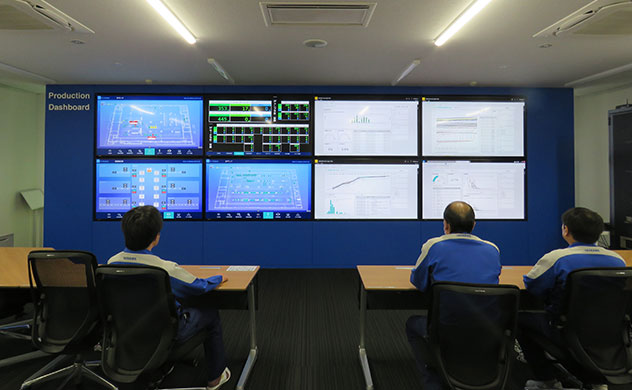 For example, if the axis of a manufactured motor does not rotate smoothly, the cause of the malfunction can be identified by analyzing the cause, such as whether it is related to "production process", "product design", or procured parts from outside the company", by comparing the normal value of the data with the error value. By providing feedback to each department on the cause analysis of defects based on the detailed data collection at each site, we succeeded in making about 100 improvement proposals a year from the production department to the product design department.
At this factory, the implementation of i3-Mechatronics has resulted in the identification of the true cause of defects through analysis as well as preventive maintenance efforts. Consequently, manufacturing lead time has been reduced by 1/6 and the number of employees required for assembly has been reduced by 1/3.